Villa Irini is a traditional villa with 2 two bedroom suites, a master bedroom and a large studio, offering privacy and sumptuous accommodations.
A basket filled with local delicacies gives you a first "taste" of our hospitality.
All rooms are finished in rich tones and traditional décor. The villa offers daily maid service, while linens are changed every 3 days. All sleeping areas share a bathroom with shower. Your pets are also welcome at Villa Irini.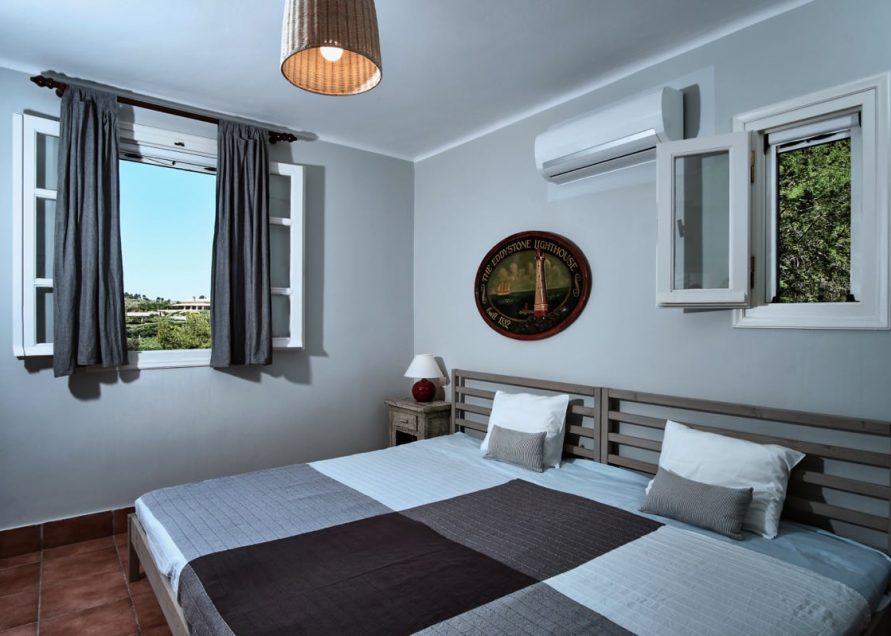 With windows facing the beach and balcony doors opening up onto the kitchen veranda, this large room with en suite bathroom and shower is equipped with a pair of King singles that can also be joined to form a huge double bed.
In addition to a small fridge it also contains a large flat screen TV with satellite reception.